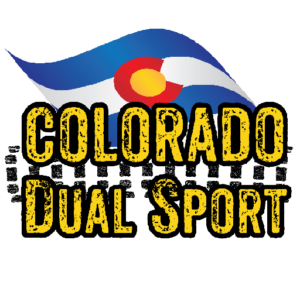 FREQUENTLY ASKED QUESTIONS

Separate Dual Sport loops are laid out with A & B riders in Mind.
Singletrack is laid out as A+, A & B loops with one short warm-up test section for C Riders.
If you're a novice or an older guy and you would like to ride some singletrack go ride the 'B' Singletrack loop.
This is the Rocky Mountains and if your not an Experienced Rider this may not be the ride for you.
ADV routes are laid out some without not much difficulty, though some routes will have some challenging off-road sections. If your riding an ADV bike and up for a bit of a challenge, try the 'B' Dual Sport loops or the 'B' Singletrack loop.
Challenging ADV loops include Medano Pass into the back of the Great Sand Dunes Loop, the Continental Divide loop that includes Tincup Pass. The Headwaters loop that includes Mosquito Pass, which is the Highest Pass in North America and is a fun challenging loop. These loops can be conquered by any competent rider on a properly set up ADV bike.
For 2021 we have an Option for Overnight ADV rides. Lodging on you. Details on Lodging will be and Routes Info will be emailed with Sign-Up Confirmation.
Any motorcycle event comes down to the rider's skill level and the type of tires installed. If you have the wrong tires your skill level won't really matter, you'll struggle regardless. We suggest starting with a new front knobby and a hybrid rear tire.
X-Roads is a "low-key, high adventure, no hassle" self-guided tour. GPS Tracks with maps and Que sheets will be emailed before the ride. You will be responsible for printing, cutting and taping your roll-charts if you wish. You must have a GPS Unit or App on your phone or ride with someone who does.
Your motorcycle must have a USFS approved spark arrestor and Excessive noise is a BIG issue as it is used to limit our right to ride. We will inspect Motorcycles for plates and OHV stickers in 2021. It is the rider's responsibility to meet these requirements. You are allowed to fix what is not right.
You should have current liability insurance for your motorcycle, medical insurance coverage and be licensed to operate your motorcycle. You should bring a copy of liability insurance to the Sign-In shed.
At sign-in you will be asked to show a Valid ID that matches your name on the sign-in sheet and sign a liability and a Covid release form. You will receive your Ride packet and a T-shirt , Etc.